2 tags
Postmodern-ish Economics
One of the themes I've been running with lately is the need for a serious meta-appraisal of the economics discipline from the perspective of how vested money and power in society directly or indirectly shapes schools of thought. I don't want to get too far into the weeds of poststructuralism and Foucault and "but, like, it's all about power structures dude" though. ...
isomorphismes: In other news, Art Laffer has...
1 tag
4 tags
Let's Call it A Currency War?
I'm just spitballing here, but how about this variant on Matt Yglesias's FED/ECB foreign-exchange war scenario. In his story, the ECB and the FED somehow get into a currency war that forces each to buy tons of the others' assets, and therefore provides the monetary stimulus both currencies need. I hesitate to speculate on where we would find the Gavrilo Princip to spark such a...
"How were they compensated on an annual basis? Were they paid a salary and a..."
– Andrew Lo (MIT), speaking about JP Morgan
2 tags
Do you know what's best for you?
I was having a discussion with a friend ( a so-called political scientist) the other day, and I felt compelled to defend my discipline, which is unusual considering the healthy doses of skepticism I apply to economics daily. So I'm going to make a small digression into the realm of normative judgments (BAD!) and moral philosophy. Way back in 2009, I was a political science major and I...
"Research is a Wall Street product. Back in the days of the dot-com bust, the..."
– Noah Millman (via pegobry)
3 tags
2 tags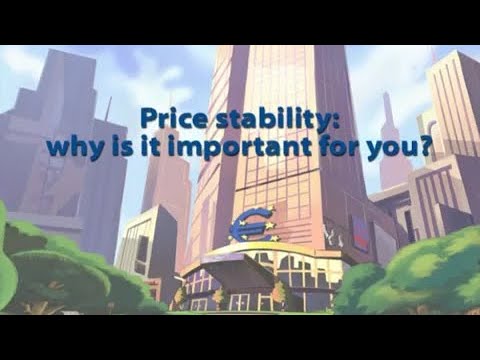 3 tags
"In other words, JP Morgan Chase, entirely without any help from the government..."
– Barnie Frank piles on. HT Peter Thal Larsen.  (via ftalphaville)
3 tags
No Sheila Bair, the Fed isn't pushing us into...
EDIT: Asute reader (wow! a reader!) moiracathleen points out I misspelled Bair's name—I said Barr originally. Whoops, that was a mistake on my part. I've fixed it. What I haven't fixed is the rest of the post, because I think my assessment of Bair's opinion doesn't rest on the way I've spelled her name. As for the fact that Greenspan never finished his...
"The authors have made a huge effort to expound the model clearly, but even they..."
– J. Peter Neary, Of Hype and Hyperbolas:Introducing the New Economic Geography or My Saturday Nights as of Late
4 tags
4 tags
*Sigh* Greg Mankiw, or Judging a Book by its Cover
Greg Mankiw's Sunday NYT piece on the case for federalism could be argued on the merits of diffusive power structures like, uhh, federalism but I'm not going to do that. Why? Because Mankiw manages to use economics textbooks—one of the best examples of uncompetitive, inefficient, rent-seeking markets—as an example of the boundless glory of competitive markets. So thanks Greg Mankiw,...
4 tags
Great Expectations
I've had a glance at Gary Shilling's four part (!) Bloomberg series on whether the US is facing another recession in 2012 and it's a little like watching one of AMC's dramas. It's fascinating, but the bad news just keeps coming until I want to curl up in a ball and weep.  This is why I never made it past season three of Breaking Bad.                                ...
How well do DSGEs predict the future? →
Haven't had time to read this myself, so I'm putting it here so I don't forget. Apparently they don't fare so well. More to follow when I ummm actually have read the paper.
2 tags
Python for Economists →
Pretty sure every job will be done by comp-sci people within five years. 
3 tags
Today in Krugman v. Everyone Else
If there's three things two be learned from today's Krugman-Keen fracas (see call and response) they are: I'm going to need ratchet up the garishness of my color scheme by several standard deviations If I'm going to run a "serious" econ blog. It's a little heartening to see that even if I have trouble understanding all of modern macro, others (whose jobs...
3 tags
Inflation. Still not worth worrying about. →
6 tags
The Problem with Microfoundations
Insofar as there's going to a broader theme for this project, it might be filed under skepticism. It comes in various forms, but I think its useful to by default be unconvinced of something while keeping open the possibility to change your mind. I am skeptical of the premise of modern macroeconomics, which I'll roughly define as the discipline post-Lucas critique.  To be fair, I...
5 tags
Noah Smith on the failure of theory in physics &... →
"Take a little bad psychology, add a dash of bad philosophy and ethics, and..."
– Paul Samuelson, 1947
6 tags
Why Simon Johnson is wrong about the Fed this one...
I'm usually a big fan of Simon Johnson at MIT. There are few prominent economists that have been as willing to throw hand grenades at Wall St. the way he has. His book 13 Bankers is about as readable as a well-informed book on the state of the financial sector can be, although I haven't finished it.   He makes it clear that he doesn't do outside consulting for anyone, and I doubt...
Abstract
Abstract: I'm starting this blog as a way for me to formally record my thoughts on economics, and maybe other relevant issues (politics, cat pictures) as they develop in my head. I used to do this on my Twitter, but sometimes 140 characters just isn't enough. Since I'm currently ankle deep academically in New Keynesian models, central banking, and monetary policy, most of my...